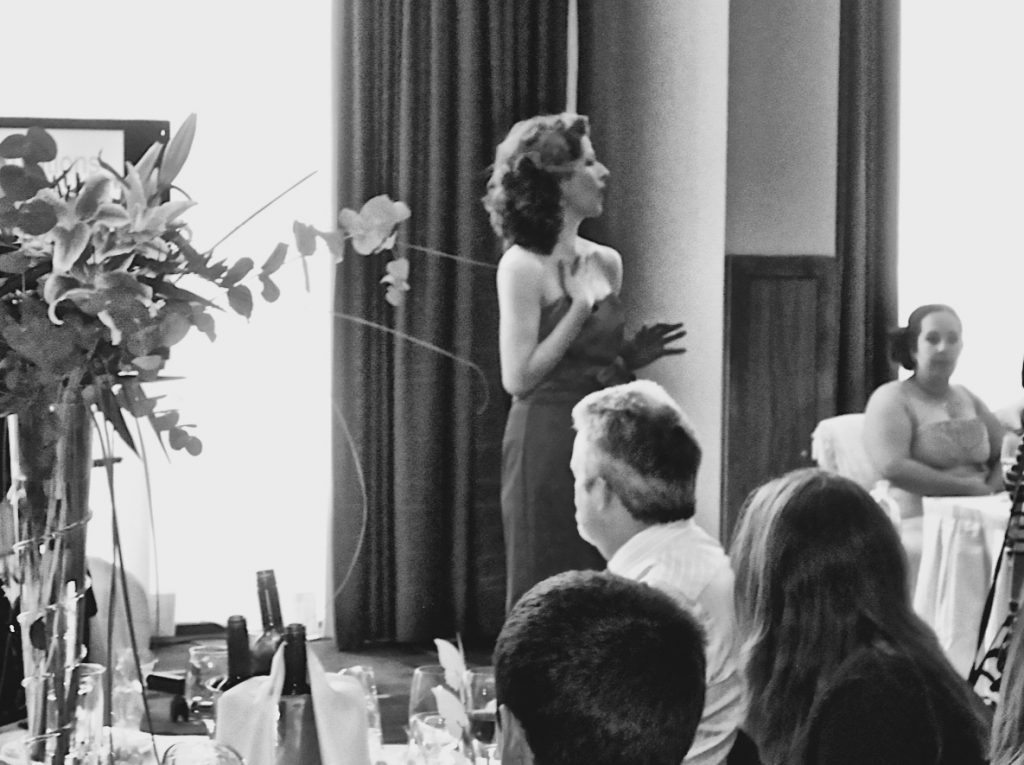 The world of classical music is more popular and accessible than ever. My singing has taken me all over the world, and as well as singing in operas and gala concerts, I have performed at many weddings.
Wherever your ceremony is taking place, be it a church, hotel, registry office or on a beach, a classical voice will add a touch of sophistication to any wedding.
I can sing as the bride walks in, adding to the thrill of her arrival, and while you are signing the register it can be a magical moment for your guests to listen to a beautiful song and reflect on the ceremony that has just taken place.
With an extensive repertoire of classical and crossover music, I can help you to find the perfect songs for your unique day. I've sung lots of different songs at weddings throughout Cornwall, but suggested repertoire includes:
Ave Maria
O Mio Babbino Caro
The Lord is My Shepherd
I will always love you (in Italian translation)
Laudate Dominum
La Vie En Rose
If you would like to have something a little bit different during your wedding reception, Opera Cabaret could be for you! The show is up to 30 minutes long and is usually performed at some point after the main meal, before dessert and speeches.
Sample Recording Of Caroline Childe:
O Mio Babbino Caro – Gianni Schicchi
Along with other singers, we perform a fun and varied programme, with opera tunes that everyone knows and loves alongside lighter songs from shows and cabaret, if you have a special song request we will find a way of fitting it in.
We mingle and interact with your guests in a very light hearted way, and if you would like to add to the drama we could start the act 'incognito'! A great opportunity for your guests to see and hear live opera singers up close and personal.